Five beauty products, that will transform your skin!
|
My skin is very sensitive, some days it looks brilliant, and some days I find it to look, dry and dull, I have used so many different products, I am always on the lookout for products which can improve my skin, and importantly, do what they 'say they do'
Here are Five products which are very much talked about in the beauty industry, I have mentioned the ones, I have personally used.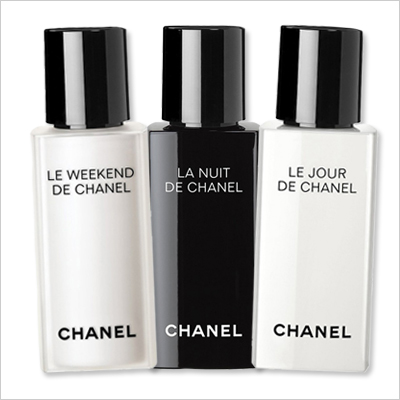 CHANEL RESYNCHRONIZING SKINCARE
Chanel's trio of serums tap into your skin's internal clock to make sure antioxidants, collagen, and your natural hydration continue production on a proper schedule. The daytime version wakes up your skin making it radiant, while the night version provides intense moisture so your complexion can bask in the benefits while you sleep. The Chanel weekend serum gives your skin a boost after a busy week, this contains rose water and glycolic acid to get rid of excess dirt and skin cells that may have built up.
The Day and Night Serums are USD 85.00 / QR 320.00 and the Weekend Serum is USD 115.00 / QR 420.00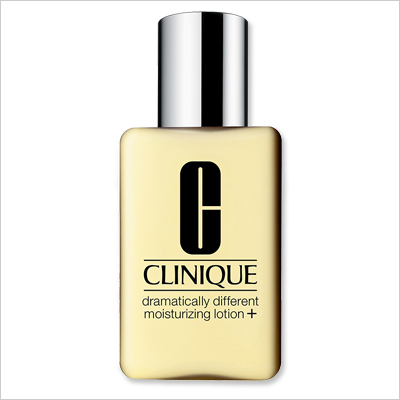 CLINIQUE DRAMATICALLY DIFFERENT LOTION +
This iconic lotion has been recently upgraded, it delivers the same intense hydration, but gives your complexion an extra barrier against the elements to lock in moisture and impart a healthy glow, I remember starting to use this when I was 18, its still a firm favourite of mine, and very reasonably priced, USD 26.00 / QR 100.00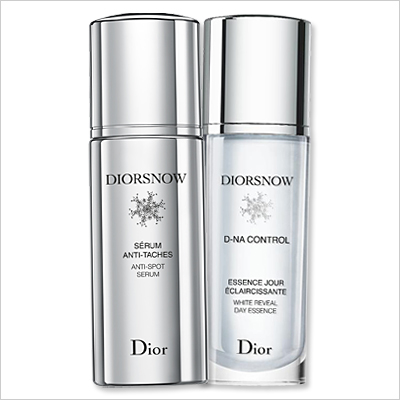 DIOR ANTI-SPOT SERUM AND D-NA CONTROL
Getting spots is awful, whatever age you are, I am finding now in my early 30's my skin is more prone to these, than in my teens, I have found that the Anti Spot Serum, to be a fixer for me, this serum which is applied at night, slows down melanin production, the D-NA Control which is applied in the morning, brightens up your complexion, which uses pure Icelandic glacial water.
The Anti Spot serum is USD 145.00 / QR 530.00 and the  D-NA Control serum USD 150.00 /QR 550.00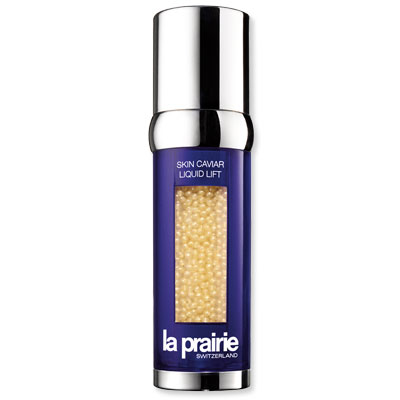 LA PRAIRIE SKIN CAVIAR LIQUID LIFT
I have not given this one a try, however, I have read great reviews about the product, just one drop of this Luxury Serum repairs damage to existing skin cells to prevent new wrinkles from taking shape, the key ingredient is a glucose-based polymer derived from Xanthan Gum which tightens, smooths and tenses the skin, It does come with a hefty price tag, USD 500.00 / QR 1825.00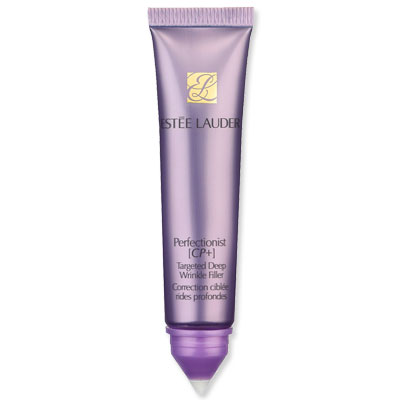 ESTEE LAUDER WRINKLE FILLER
I am rather skeptical when it comes to 'wrinkle filler' products, I do not have many wrinkles myself, I have a few fine lines in my eye area, I found, this works well on small fine lines although I cannot judge or comment on the product for deeper lines. You only need the tiniest bit and it is important to pat it into the wrinkle, use before you moisturise, I found if you use too much, it looks gunky once a  BB cream or Foundation is used over, USD 40.00 / QR 150.00
Are you currently using a product which is working well for you? have you tried any of the above?